Mellaart, Alan; James Mellaart. The Journey to Çatalhöyük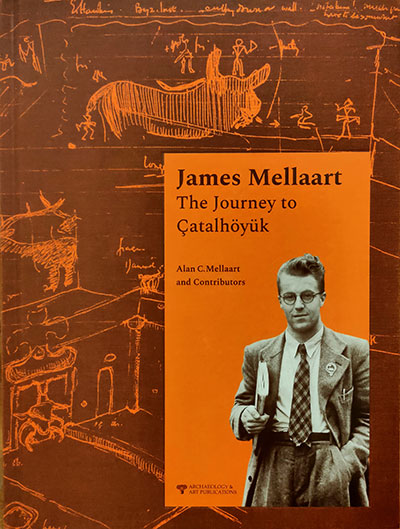 Available, delivery time: 1-3 days
"Mellaart, Alan; James Mellaart. The Journey to Çatalhöyük"
Alan Mellaart u.a.,
James Mellaart. The Journey to Çatalhöyük

Istanbul 2020

ISBN 978-605-396-523-7


476 S., zahlr. Farb- und S/W-Abb., 26 x 19,5 cm; kartoniert



James Mellaart was a pioneering archaeologist who made some of the greatest discoveries about Turkey's prehistoric past, changing our understanding of the late stone age forever. His excavation of the huge Neolithic mound site of Çatalhöyük, now a World Heritage Site, brought revolutionary evidence of a complex prehistoric town, revealing previously undreamt of art and culture, and making him famous. However, there was far more to the man than his archaeology – his troubled childhood, fierce identity, love for Turkish culture, as well as the controversies by which he was dogged, meant that his life was filled with adventure and exoticism.
This book delves into the life of James Mellaart and his wife Arlette, their family histories and historical Istanbul, the romantic backdrop to Mellaart's ground-breaking work. His son Alan explores in detail how the lives of his parents and their respective families unfolded, set against the social whirl of a summer palace on the Bosphorus. Mellaart's archaeological discoveries and the excitement of excavation are vividly explained in first-hand accounts by those who were there at the time. Historical reports, eyewitness accounts from those who knew him and assessments of the impact of both Mellaart's work and character by leading academics show the undoubted importance of his contribution to the archaeology of Turkey and the wider Near East. Richly illustrated in colour throughout, here for the first time the reader encounters previously unseen archive materials, including Mellaart's personal notebooks and accounts, giving new perspective on one of the greatest and most controversial characters in the history of archaeology.