Doncheva, Stela – Zhenya Zhekova : Production of Imitative Byzantine Folles in the First Bulgarian Kingdom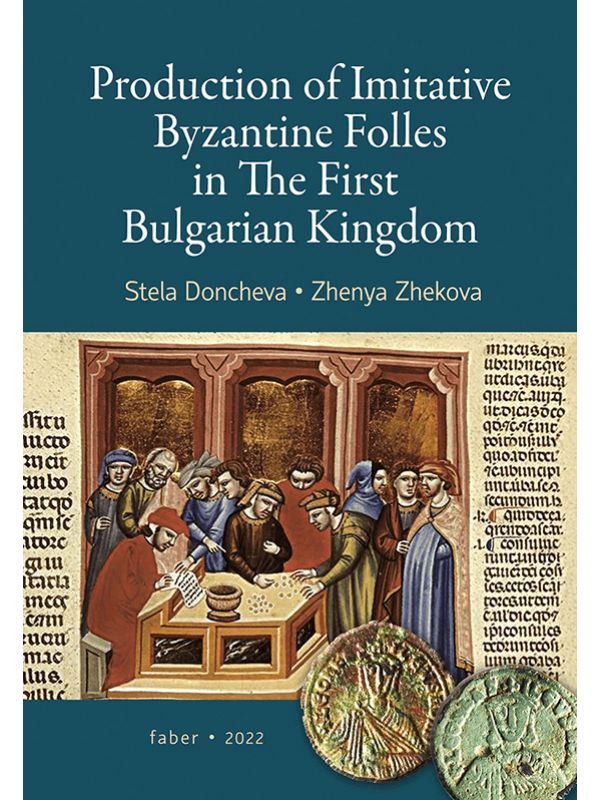 Available in 10 days, delivery time 1-3 days
"Doncheva, Stela – Zhenya Zhekova : Production of Imitative Byzantine Folles in the First Bulgarian Kingdom"
Stela Doncheva – Zhenya Zhekova,
Production of Imitative Byzantine Folles in the First Bulgarian Kingdom

Veliko Tarnovo 2022

ISBN 978-619-00-1586-4


316 S./pp., zahlr. Farb- und S/W-Abb./num. colour and b/w-figs., 24 x 16,5 cm; kartoniert/hardcover


englisch mit bulgarischer Zusammenfassung / english with a summary in Bulgarian


The subject of the present monograph are imitations of copper Byzantine coins folles from the 10th century found in production centers for artistic metal from the age of the Early Medieval Bulgarian state. This book's work unites the efforts of the researchers of these sites, as well as of the numismatists working on the subject of imitative coinage in the First Bulgarian Kingdom. Emphasis is placed on the fact that the coins were found in a situated environment, dated according to the age and space. Along with them, both artifacts from the same chronological period and original Byzantine issues were found. All coins were subjected to X-ray fluorescence elemental analysis together with objects produced at the studied workshops, proving their common origin and place of production. Undoubtedly, the main initiator of this production was the Preslav ruler's court, as we can judge from the documented molybdobullae found in the area of the three centers. The Bulgarian imitative coinage of this period is a reflection not only of the economic condition of the Bulgarian medieval state and its need for monetary resources, but also an expression of its political stability and the self-confidence of the Bulgarian rulers in the tenth century.